As the Eagles' increased run-game usage produced a dominant stretch that led to an NFL-leading ground attack, the team relied on few backs. That may be the approach the Eagles take again this season.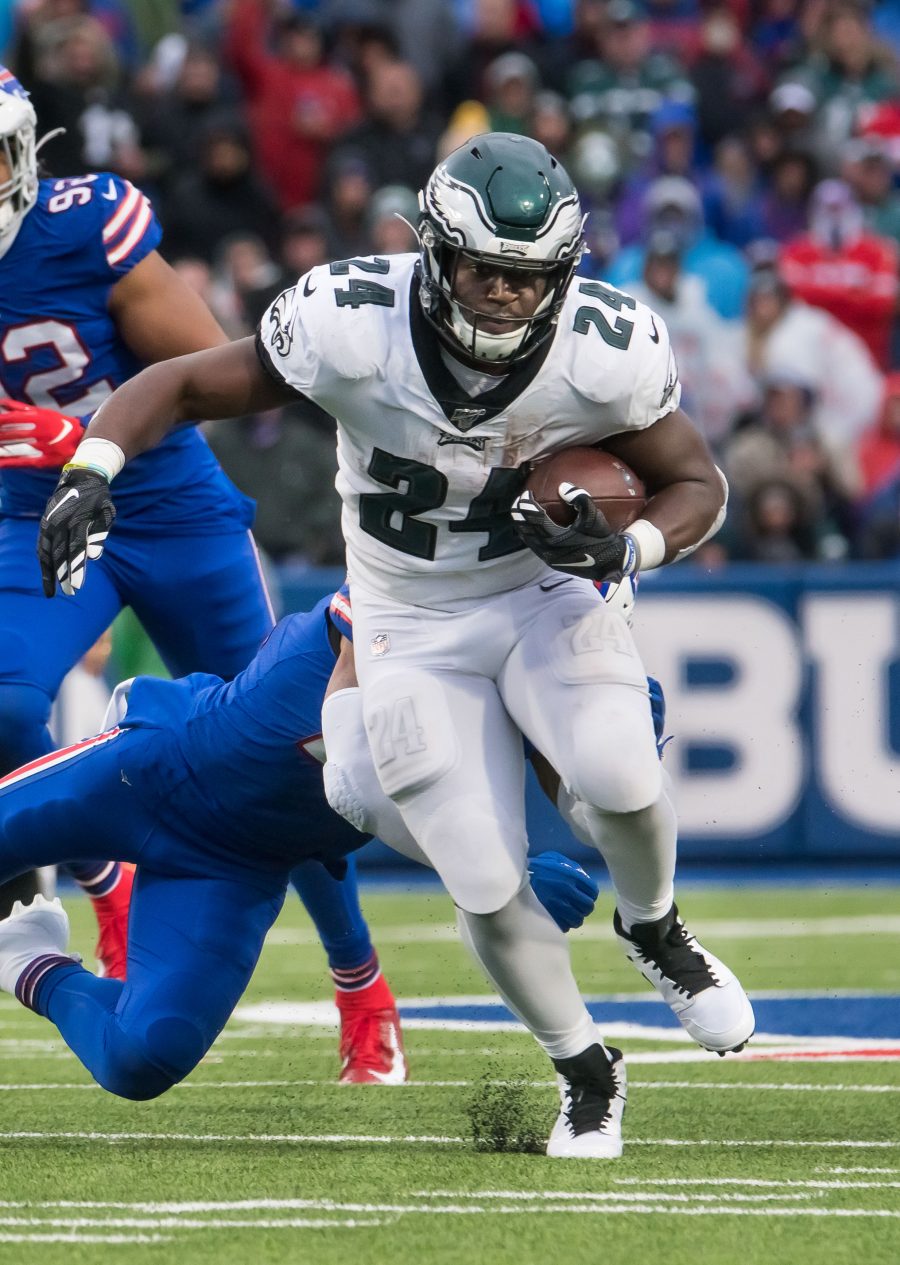 Entering a contract year, Miles Sanders remains Philadelphia's backfield leader. But the team re-signed Boston Scott, despite non-tendering its longtime backup as a restricted free agent, and has 2021 fifth-round pick Kenneth Gainwell under contract for three more years. The Eagles still might be on the lookout for a player to complete their backfield arsenal.
The team should be considered likely to add a back before or during training camp, Adam Caplan of InsidetheBirds.com offers. Jordan Howard may again be the on-call player here, with InsidetheBirds.com's Geoff Mosher adding the Eagles are the only team to show interest in Howard since the Dolphins cut him last year. Another late agreement appears to be on the radar.
Acquired via trade from the Bears in 2019, Howard returned to the Eagles as a late-season fill-in in 2020, signing back with Philly that November — after his Dolphins deal did not work out. Last year, the Eagles made Howard more of a priority by re-signing him in April. Howard, who moved on and off the Eagles' practice squad at points last season, became a key part of Philly's midseason pivot to the run. Despite playing in only seven games, not debuting until Halloween, Howard outrushed Scott by amassing 406 yards (4.7 per carry).
Sanders (5.5), Scott (4.3) and Howard all averaged north of 4.3 yards per carry last season, which included a span in which the Eagles rushed for at least 175 yards per game in seven straight contests — a feat that had not occurred in the NFL since 1985. Jalen Hurts' team-high 784 yards obviously contributed heavily to the team's rushing success. It will be interesting, with A.J. Brown in the fold, how much Philly leans on the run game this year.
A neck issue caused trouble for Howard last year, but the former fifth-round pick is still just 27. His assistance to the past two Eagles rushing attacks may again make him the first candidate to join the team's backfield. Latavius Murray and Devontae Booker, who have each served as often-used backups for multiple teams, are also available.